Event

Count down

JavaScript either reported a fatal error or is not running.
Trail

Alert!!

Trails CLOSED Zones 1,2,3,4,5 | ALL ZONES - February 6rd 7:00 AM | Drifters Club Trails = Zone 2 | Please STAY ON THE TRAILS!!! or You will be TICKETED | Call (920) 232-1960 opt. 4 Open/Close Status |The county now has 5 zones | Zone Map | Facebook Trail updates

THINK SNOW! | Join a Club, Volunteer, help make the best trails around! | Groomer Report

Land Owners
Land Owner Sponsors: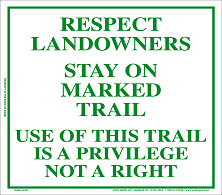 The snowmobile trail program in Winnebago County is dependant on the generosity of landowners who allow the placement of the trails on their property. It is critical that all snowmobilers appreciate this special relationship and treat the landowners' properties as they would their own. Help keep landowners happy by:
Staying off the trails until they are open
Only travel on marked trails
Do not cut corners
If you leave the marked trail, you are trespassing.
Club

Calendar
Who's

Online

We have 24 guests and no members online